Webinar: Stream Watch and Stream Health in the Millstone River Watershed
May 20, 2020 @ 12:00 pm

-

1:30 pm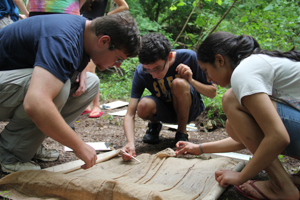 The StreamWatch volunteer water monitoring program lives right at the heart of our mission to keep water clean, safe and healthy. This network of dedicated volunteers collects chemical, biological and bacterial information at over 40 testing sites in our region. Since the program's start in 1992, this information has been a vital source of on-the-ground knowledge for citizens, environmental professionals, and policy makers.
Tune in to learn more about:
– Where we monitor water quality.
– What sort of information we collect and why.
– Stream health and water quality in the Millstone River watershed.
– How we turn water quality data into clean water action.
– What you can do to help!
We will send you an email after you register with information about how to access the webinar.